Cookie policy
This web site use
cookies
, do you accept?
YES
Informativa sui cookie
Questo sito internet utilizza i
cookies
, ne accetti l'utilizzo?
SI
Create your photography website, only 99 euro, including domain.
Myphotoportal is web software you can use to create a beautiful photography website and sell your photos online. By using the features of myphotoportal you can manage your website in one solution: professional, affordable and flexible.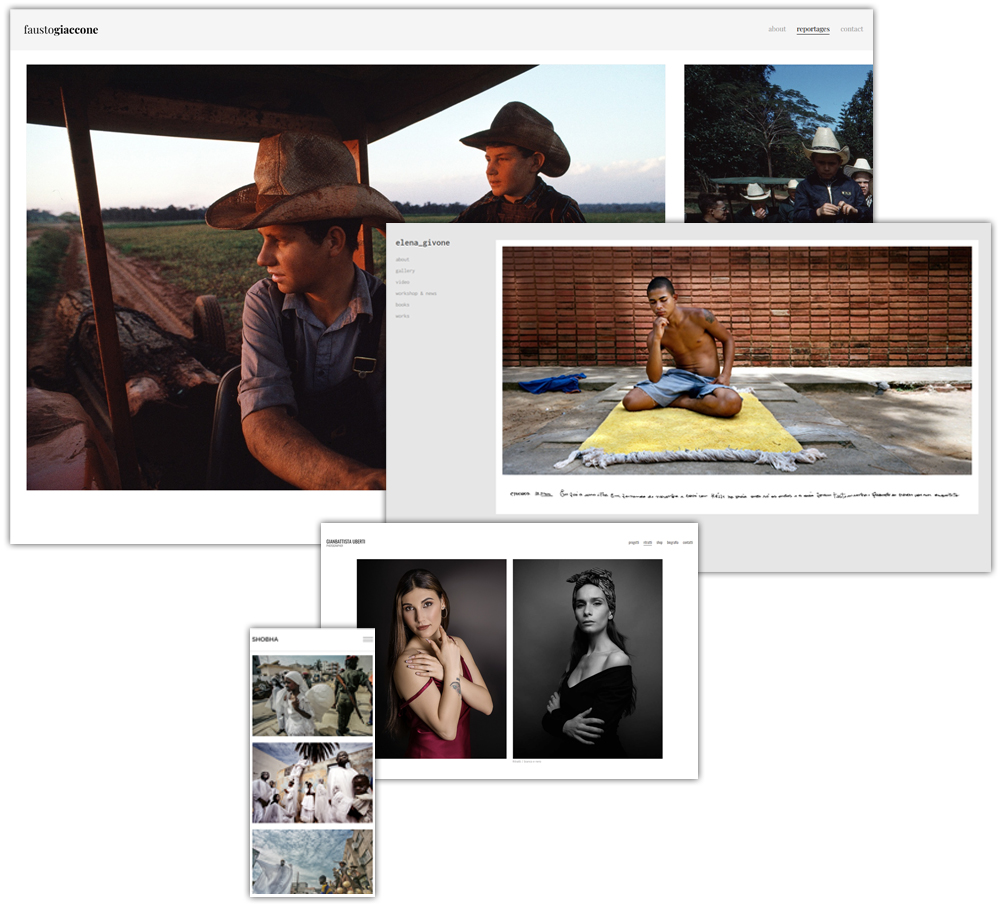 Few elements arranged in a stylish way: because your images are the most important things. Simply.
We believe in a new web, fresh, clean and fast. A web made of little graphic elements and more content, even more if we are talking about photography. All the available graphics features can be configured according to your taste color and style the end result will always be elegant and great visibility for your images. Sign up now and create a real website, including domain, finally. You will be immediately online and you can publish your photos, your projects, your image galleries and sell online your photos through the e-commerce plug-in.
Features and functionality
• personal website name, domain included
• mobile devices compatibility (smartphone, tablet, etc...)
• e-commerce plug-in for sale photographs with payment via PayPal / credit card
• content management through control panel
• integration with Google Analytics ™ for web statistics
• automatic image resizing

Go to features