Cookie policy
This web site use
cookies
, do you accept?
YES
Informativa sui cookie
Questo sito internet utilizza i
cookies
, ne accetti l'utilizzo?
SI
Create your photography website only 99 euro, including domain
Myphotoportal is web software you can use to create a professional photography website and sell your photos online. By using the features of myphotoportal you can manage your website in one solution.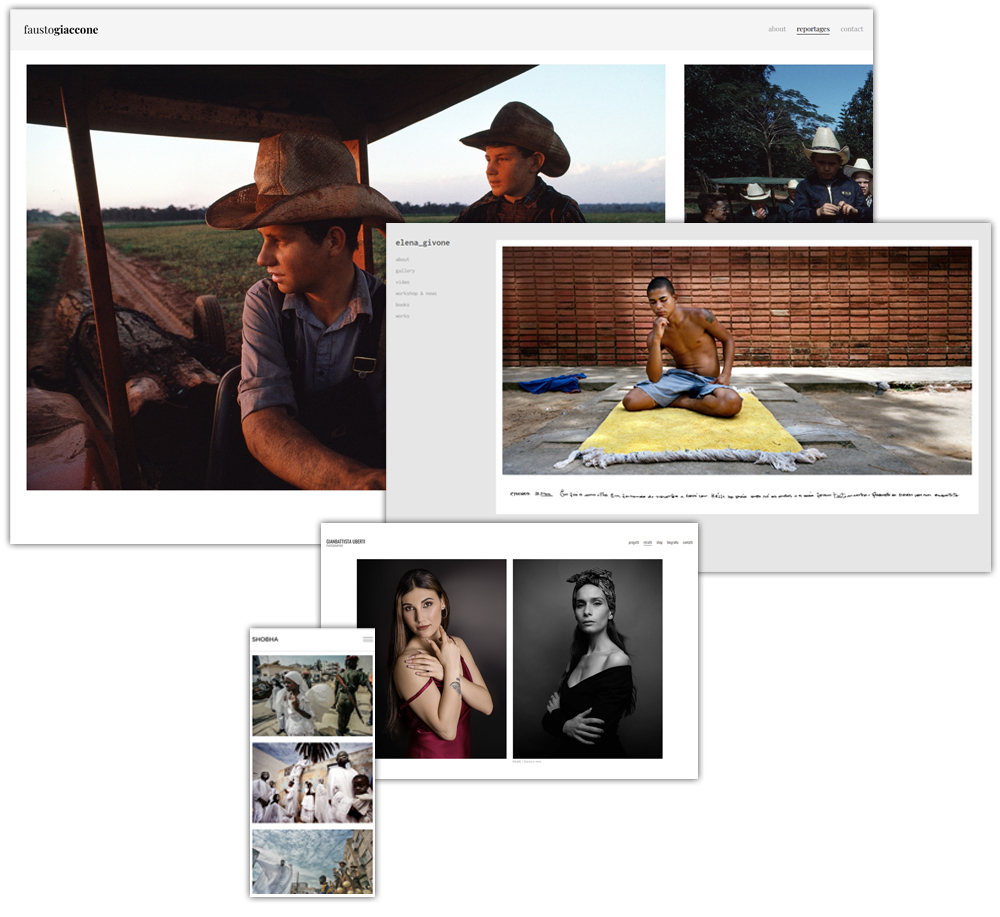 We analyze the photographers' requirements.
Turn them into functional and innovative services.
Easily create and post your projects, your galleries, your portfolio. With features designed to meet the photographers' requirements, myphotoportal allows you to get the best from your website for photography. Sign up now and create a real website, including domain, finally. You will be immediately online and you can publish your photos, your projects, your image galleries. Simple.
Features and functionality
Domain includedpersonal domain name with SSL included Control panelcontent management through control panel Sale photographs sale with payment via PayPal / credit card Graphiccolors, logo, fonts and graphics customizable Layoutover 30 layouts available for each gallery Unlimitedspace and bandwidth unlimited for contents Mobileresponsive sites for smartphone and tablet Imagesautomatic resizing for your images Reserved gallerypassword protection for galleries Statsintegration with Google Analytics ™ for statistics Helpsupport by email and dedicated portal 99 €this and more for 99€ per year, sign up now >
Other examples