Cookie policy
This web site use
cookies
, do you accept?
YES
Informativa sui cookie
Questo sito internet utilizza i
cookies
, ne accetti l'utilizzo?
SI
Maestà di pianura
"The shrines (also known as "majesty") who meet in the countryside of the lower province of Parma are numerous. The tradition of building newsstands survived, for different reasons, to the present day. It stood at the limits of the territory of a community to protect from external dangers, the edge of fields to preserve the crops and the lives of farmers, the streets and at intersections to protect passers-by, with votive function: to thank from the narrow escape after an earthquake at the end of a period of drought and famine, epidemic or after a war..."
(continue...)
©2016
Gianmarco Stocchi
Maestà di pianura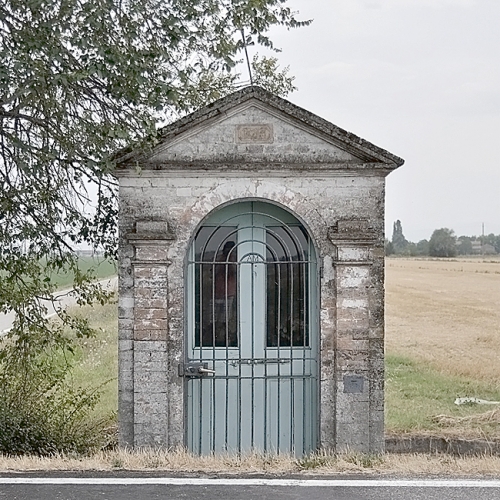 Maestà di pianura
Gianmarco Stocchi
share!