Cookie policy
This web site use
cookies
, do you accept?
YES
Informativa sui cookie
Questo sito internet utilizza i
cookies
, ne accetti l'utilizzo?
SI
Aci Trezza
"The air is filled with the smell of blood, alongside the fishermen's voices. Aci Trezza's fish market begins at 2am. It's like a shapeless, flawed but enchanting dance. A unanimous chorus made of hands and bargain. When one fisherman yells something, the one nearby knows that, soon enough, he will have to yell too. Even voiceless men end up yelling. During their breaks, the workers get almond or jasmine flavored slushies from outside. Retired fishermen who never learned to sleep come by at some point poking around, walking slowly. Then, with experienced hands, they touch the fish and mumble something, before strolling away. Every now and then, a woman comes in. Fierce and austere, fast paced. Her hands holding some kind of domestic rush. Meanwhile, in the background, the awakened sea is waiting patiently for the great announcement of a new dawn."
©2016
Emiliano Cribari
Aci Trezza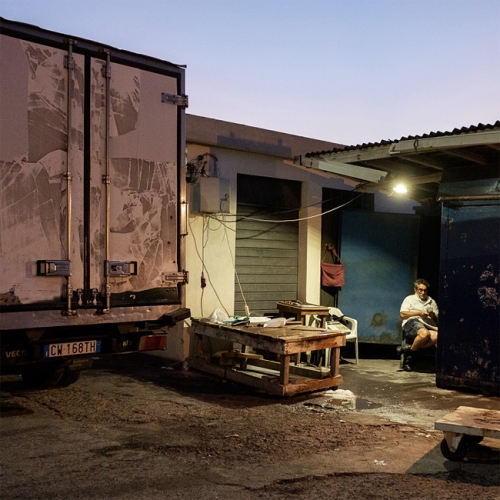 Aci Trezza
Emiliano Cribari
share!